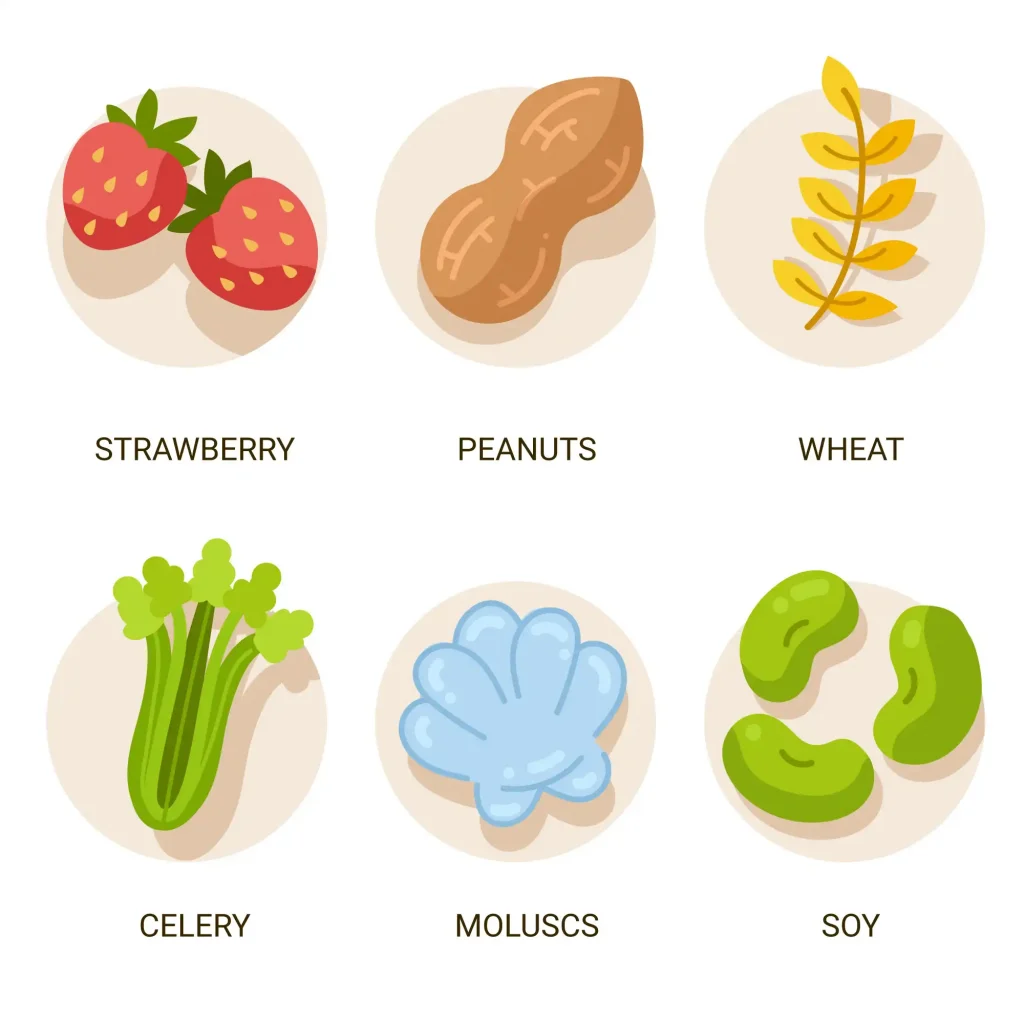 Overwhelmed? Lost? Alone? We are here to support you as you begin your journey with food allergies. A diagnosis was made as a result of your child's severe allergic reaction? Or was your child's diagnosis made after months of inexplicable rashes, stomachaches, and formula changes? In either case, we are aware that dealing with food allergies can be challenging.
What is food allergy?
A food allergy develops when the immune system of the body, which ordinarily fights illnesses, mistakenly perceives the food as an invader. An allergic reaction results from this.
What Parents Should Know About Food Allergies in Children
A food allergy affects one in every thirteen children.
When the body's immune system interprets a certain meal as harmful, a food allergy might result. One or more symptoms may appear as a result. This represents an allergic reaction. People have allergic reactions to chemicals known as allergens. Most allergy reactions in children take place after they've eaten a food.
Given this, it is even better if you have your child undergo a food detective test; there are several reliable allergy testing centre there. If you live in the Manchester area, you may also visit the Inner Health Clinic in Stockport, Manchester. The clinic provides a practical and reasonably priced way to have the test done. You can call 0161 243 5969 or email [email protected] for an appointment.
Symptoms of Food Allergies
From one reaction to the next, symptoms can differ in nature and intensity. There are occasional, minor allergic symptoms. An allergic reaction that can be life-threatening, or anaphylaxis, can occur when symptoms are strong enough. Anaphylaxis, an allergic reaction emergency, can have grave, even lethal, repercussions. An allergic reaction to a food may involve one or more symptoms of the skin, mouth, eyes, lungs, heart, gut, and brain. Some indications of an allergic reaction include:
Skin rashes, itching, and hives
Swelling of the tongue, lips, or throat
Breathing issues, wheezing (the sound of breathing), and shortness of breath
Experiencing dizziness or fainting
Vomiting, diarrhoea, and stomach pain
Having a bad feeling that something bad is about to happen.
Your child's doctor will give you a thorough list of possible symptoms.The doctor must diagnose a food allergy based on your child's symptoms, medical history, physical examination, and test results. The doctor may suggest that your child see an allergy specialist in order to more accurately diagnose and treat the allergy.
Most Common Food Allergens
According to reports, the majority of food allergies are caused by the following foods:
Eggs
Cow's Milk and food that contain it such as milk, milk powder, cheese, butter, margarine, yogurt, cream, and ice cream
Peanuts
Tree nuts such as walnuts, Brazil nuts, almonds, cashews,macadamia nuts, pistachios, and pine nuts
Soy
Wheat
Sesame seed
Linseed
Mustard seeds
Aniseed
Shellfish such as shrimp, prawns, crayfish, squid, scallops, and lobster
Crabs
Fish
Fruits such as banana, peach, avocado kiwi, and passion fruit
Celery
Garlic
Chamomile
Egg, milk, peanuts, tree nuts, soy, and wheat are the top allergens among children and newborns.
Some allergies (egg, milk, and soy) may be outgrown by children, but others may be less likely to do so (peanut, tree nuts, fish, and shellfish).
Be Prepared for Anaphylaxis
Consult with your child's medical team about how to recognise the signs and symptoms of anaphylaxis and how to treat it. This is how to get ready:
Establish an anaphylactic action plan, or emergency treatment protocol for food allergies. Your child's doctor will give you this comprehensive emergency plan.
Find out the proper way to give your child epinephrine. Only with this therapy may anaphylaxis be prevented.
An auto-injector, a gadget that is easy to use, is available for the safe medicine epinephrine. It releases a single dose of medicine when you press it against your child's outer thigh. You will see an example of how to use it from your child's medical professionals.
People who interact with your child should be instructed on how to use the auto-injector.
Consider obtaining a medical alert ID for your child to wear or carry so that others are aware of the allergy.
Learn How to Treat Anaphylaxis
Give epinephrine to your child right away while following the guidelines in their anaphylactic action plan. Your child's life could be saved if you do this.
As soon as you've administered epinephrine, dial emergency hotline or your local ambulance service. Inform them that your child is experiencing a serious allergic reaction and may require further epinephrine.
Your child must be transported to the hospital in an ambulance. Medical professionals will constantly monitor your child for any additional reactions and treat them as appropriate.
Avoid Allergic Reactions by Taking Precautions
Your child must avoid eating anything that has brought on symptoms in order to avoid an allergic reaction. You can adhere to the guidelines below:
Recognize ingredients on food labels that your child is allergic to. Always read the label before buying a product, even if you've used it before. The food components of any given product could change.
Ask about the ingredients in any food that is prepared for your child by someone else.
Before handling food, wash your hands and your child's hands with soap and water to stop the transmission of allergies to foods that are safe for them to eat.
When preparing and serving food, use clean utensils, surfaces, and cooking equipment.
Let your child's friends and family members know if they have any allergies. Make careful to inform the school and anybody else who has responsibility for your child about their dietary sensitivity.
Describe to your child how to handle food allergies. You can start instructing your child even at a younger age. Teach your child to read labels once they are old enough. Show your children how to use an epinephrine auto-injector and when to use it, as well as when and how to call an adult if they develop an allergic reaction.
When your child is diagnosed, focus on what nutritious things they can eat rather than what they shouldn't. It's best to start with foods that have straightforward flavours. After that, you can look for new recipes that contain safe ingredients.