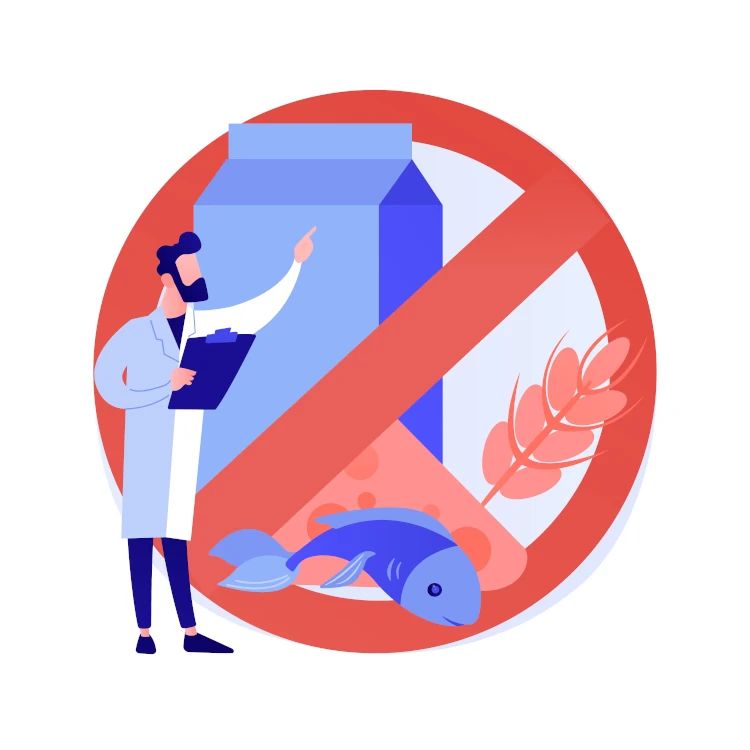 Do you think you may be experiencing digestive issues? Have you ever desired to undergo a specific test to determine your food sensitivities?
Perhaps you need a "Food Detective Test". It is a blood test for food antibodies (IgG) that examines your body's reactions to the most popular foods. Professionals in the medical field employ this test at their clinic. Additionally, it is easy to use and safe. IgG antibodies, which are a component of your immune system, can lead to inflammatory conditions in the body, which can lead to a variety of health problems. 
For any food intolerances you experience, Inner Health Clinic in Stockport provides a self-diagnosis tool that can help you in your health issue.
How does a food detective test work?
Both laypeople and medical professionals employ the food detective test. No specialized equipment is required for this test, which could take 40 minutes to complete; all you need is included in the test kit. Because it is straightforward and quick to use, there is no need to send a sample and wait a week for a testing laboratory to get the results.
Your finger is pricked to obtain a little amount of blood, which is then diluted and placed on a reaction plate that has been sprinkled with dietary protein extracts from 59 different foods. The emergence of one or more blue spots on the tray as a result of the application of detector and developer solutions indicates the presence of food antibodies. After taking the Food Detective Test, you'll need assistance to interpret the results. You can get more information and guidance from a health practitioner if your test reveals that you are sensitive to one or more foods. The food layout plan enclosed within the instructions that allows to identify any foods to which the patient may have an intolerance. When the trigger food is identified it can be eliminated from the diet.
What is tested during a food sensitivity test?
Due to the fact that food sensitivity reactions may not manifest for many hours or longer after eating the foods, you are unable to identify the triggering meals. And some foods, whether they are nutritious or not, can make you feel sick.
A food sensitivity occurs when your immune system responds to a particular meal, leading to a number of unfavorable side effects. Food sensitivity tests typically check for IgG (not IgE) and assess how your immune system reacts to various food types. It has not been shown that IgG antibodies reliably identify either food allergies or sensitivities. Most people produce IgG antibodies after eating food. They are not specific to a person's sensitivity, although past or frequent exposure to a food may cause these levels to be higher.
Some medical providers may use food sensitivity testing to assist you in determining the precise foods that negatively impact your body. The medical practitioners who do your blood tests use food sensitivity testing to identify food sensitivities.
A food sensitivity test examines how the body's immune system reacts to 96 various meals.
Some examples of the food sensitivities it tests for include:
Dairy: yogurt, cow's milk, cheddar, cottage, and mozzarella cheese
Eggs: white and yolk
Vegetables: 20 different varieties, including corn, celery, and mushroom
It is important to speak with a medical practitioner or nutritionist if you think you may have a food sensitivity or experience unexplained symptoms. They can help establish whether you could have a food allergy or food intolerance and help rule out other possible causes of symptoms. They can identify what might be causing your symptoms and what might be causing an allergy or food intolerance.
How do you get tested for food sensitivity?
After a person experiences symptoms of a negative food reaction, such as gas and bloating, a food sensitivity test is performed. Based on the meals they consume prior to the occurrence and the symptoms. There are tests available to check for specific dietary sensitivities, intolerances, or allergies. Additionally, it serves as a diagnostic tool and helps in the discovery of foods that cause unusual reactions. This is often done at a clinic, medical office, or laboratory. The method depends upon the specific test that is being used. Doctors prescribe after using the test and reviewing your symptoms that determine the probable cause of sensitivity or intolerance.
It needs a sample of a few droplets of your blood. The quantity of IgG antibodies found in the blood for each food under consideration is measured in a lab. Your unique dietary IgG reactivity levels can be detected in this way. It works by testing your level of sensitivity to 96 different foods, such as dairy products, meats, fruits, and vegetables, as well as gluten.
In order to identify which foods may be contributing to your symptoms, they may also use and recommend an elimination diet, which is removing suspected trigger foods from your diet and returning them gradually. Diets can be time-consuming, difficult to follow, and restrictive, but they should only be chosen with the assistance of a certified dietitian or other medical practitioner.
The Inner Health Clinic in Stockport can assist you if you're interested in undergoing a food detective test. We provide a quick and reasonably priced option to get the test done. We'll send you all the supplies you need to complete the test, and we'll even submit your blood sample to the lab on your behalf. Appointments can be made by calling 0161 243 5969 or sending an email to [email protected].