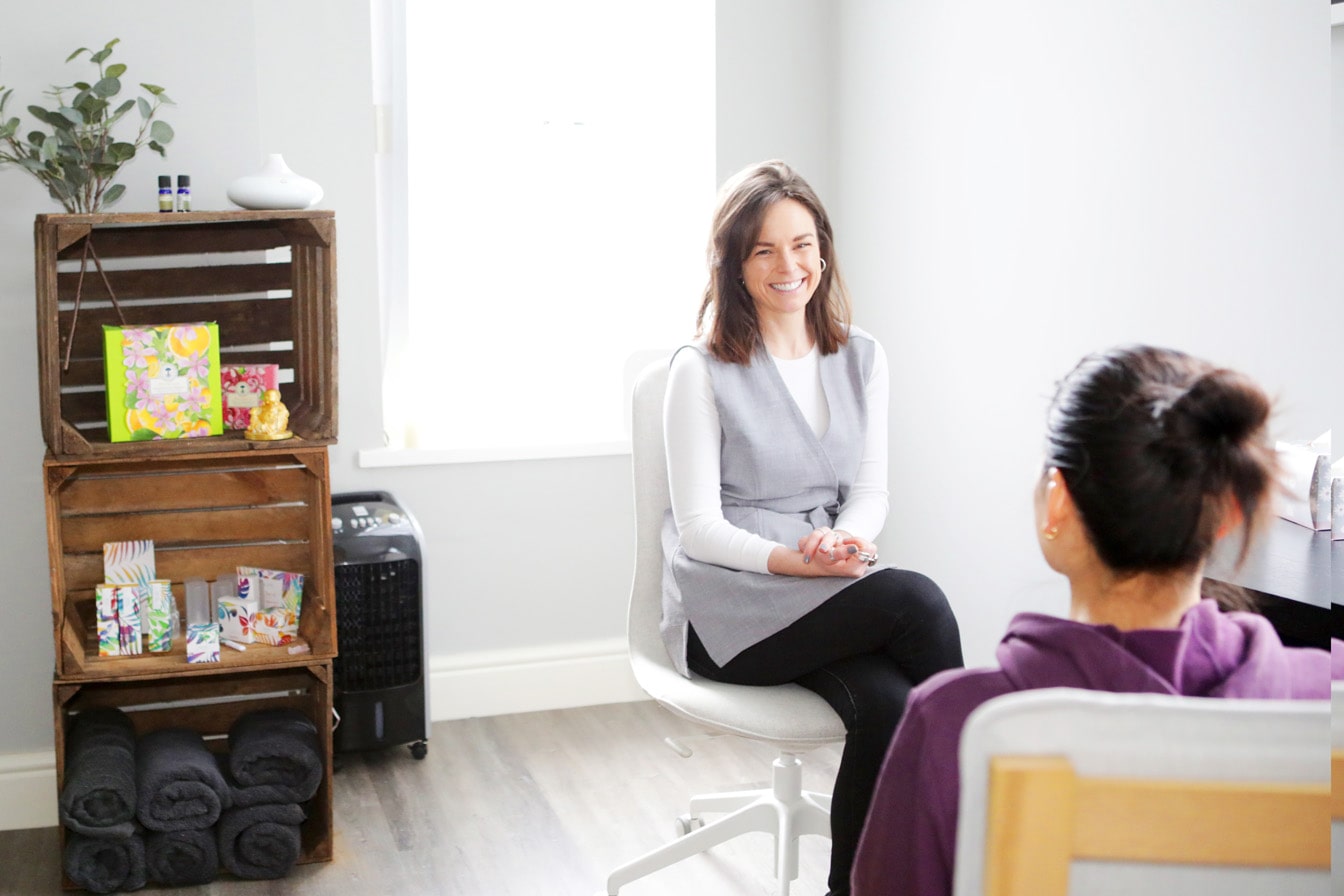 Are you looking for a franchise opportunity in the gut health industry?
At Mi Vida Inner Health, we are looking for amazing ladies to come and join us on our mission to heal digestive issues through the use of holistic functional medicine, which produces proven results. With around 4.39 million self-employed workers in the United Kingdom, you could be joining so many other people who have chosen to take the leap into working for themselves.
As there are so many people in the UK suffering with Irritable Bowel Syndrome and digestive problems—58% experiencing gut health problems, with 45% of those saying their issues are chronic—what could be more rewarding than bringing them back to health with the help of a close-knit support network? 
Who are our clients?
Our clients are predominantly women of perimenopausal/menopausal age, between 42 and 55 years, or younger ladies between 29 to 35 who are finding that the stress of their busy work schedules are resulting in gut problems.
Generally, the women who come to us are ready to make changes, are invested in their inner health and have a positive mindset, as those who understand that their health is important have already overcome the first step of recognising that changes need to be made in order to heal. 
With issues such as bloating, constipation, feeling sluggish, stressed, fatigued and no longer enjoying life, it's understandable how these can really put a damper on their daily lives. Quite often, they come to us and mention that they have lost their zest and are looking for ways to get back on track, or perhaps they complain of food sensitivities and struggle to know what to eat. Both of these groups of people are exactly who we help and actively seek to transform their gut health through things such as nutrition plans, colon hydrotherapies and much more. 
Why are franchises more likely to exceed than going at it alone? 
There are a number of reasons why teaming up with a franchise gut health clinic will help you succeed and produce better results compared to being a one-woman band, and we'll break it down here:
Expertise
Working with a fully established company means that there will be plenty of people around you who have a range of experience within the sector. So, if you need any additional help after training, you can always speak to the main office and fire away any questions that are on your mind—you'll be sure to get great answers! 
Support
When working alone, you can find that it's a lonely experience without the help of others around you.
With a team of women who have similar experiences with suffering poor gut health and wanting to support women who are going through the same thing, you'll be surrounded by those who can empathise and support your journey.

Not only that, we act as your safety net, so there's no need to be afraid of falling when you have when you have an entire brand behind you.
Recognised brand
Mi Vida Inner Health is a successful and recognised franchise family with a passion for health, specifically gut health. This means that you'll get to work in an environment with a set protocol, a wealth of resources available, and industry people who will recognise that you work with us.
Successful business model
Our business model is not only professional, but it's also proven to work for those who join our franchise.You'll be able to understand the business structure and how everyone fits into the franchise perfectly.
Start earning straight away
No more struggling month to month or chasing payments. When you enter the world of the Mi Vida Franchise family, you can earn as soon as you begin working.
Who is this opportunity for?
We love working with entrepreneurs with a positive mindset, who are able to take direction when needed and have the ability to work autonomously. 
Our brand is full of fast learners who are enthusiastic, excellent at communicating and networking, empathic and aren't afraid to make decisions.
Maybe you have a background in marketing or commercials and are interested in health, or perhaps you are experiencing your own gut health issues and want to help others to heal their guts. 
Regardless, if you are someone who is passionate about assisting women with their digestive issues, a new career in buying a franchise could be something to keep in mind.

Why is being a franchisee better than being employed? 
There are so many benefits to being self-employed that we couldn't possibly list them all in one article. But the main benefits that many people who work for themselves find are that they have so much more autonomy over their working hours, flexibility to choose their days off, freedom to pick and choose their holidays, and the ability to manage their own diaries. 
There really is just a wealth of freedom that comes from working for yourself. 
What do we offer our clients?
As we're all about gut health, we help our clients find the root cause of their digestive distress and work with them to help them achieve perfect gut health.
We offer a range of treatments, including:
Colonic Hydrotherapy

Nutrition Therapy and Wellbeing Coaching
We believe in a holistic approach to health and healing from digestive issues, and we regularly test our clients, through the amazing Regenerus Labs and Genova Diagnostics labs, to see if they have any food allergies, bacterial, yeast or parasitic infections, or bowel inflammation 
We're so passionate about this that we've created a franchise and plan to have Mi Vida Inner Health clinics nationwide!
Visit the Mi Vida Inner Health clinic in Stockport, Manchester, if you're ready to join our family or if you are looking for more information on this opportunity. Alternatively, you can get the assistance you need from the head office by sending an email to [email protected].