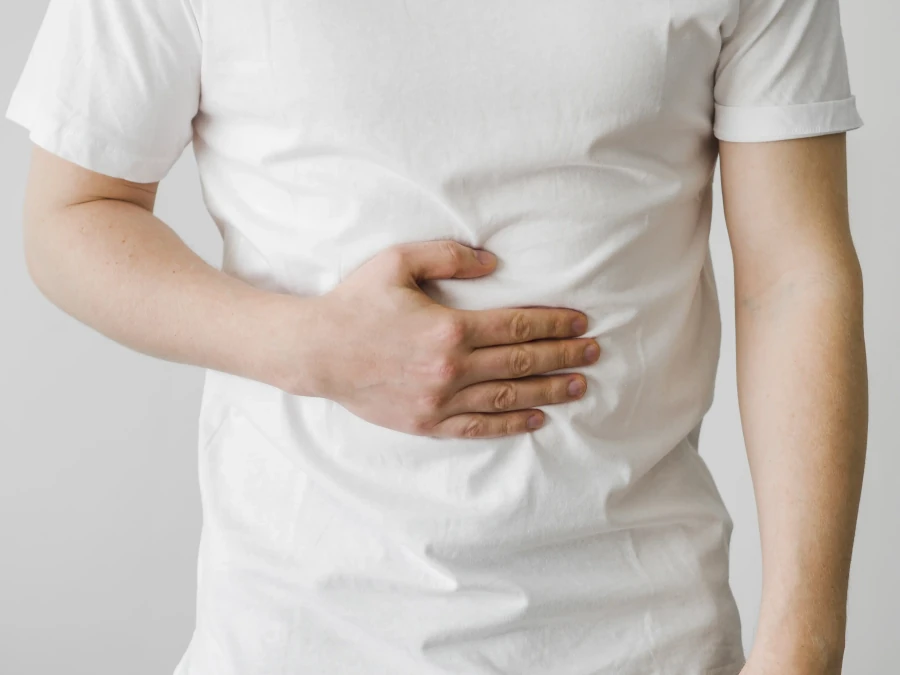 What is chronic constipation?
Long-term or chronic constipation is defined as when it lasts for more than a few months. Nearly 15% of adults and 30% of people over 60 suffer from persistent constipation. Chronic constipation is characterized by difficult stools to pass or infrequent bowel motions that last for a few weeks or more. Patients who have this condition may have abdominal and rectal discomfort as well as sluggishness or bloating, which can interfere with their everyday activities. Only a small percentage of people experience sluggish transit constipation due to gut nervous system abnormalities. 
Chronic constipation can be uncomfortable and impair a person's ability to go about their daily lives. There are several relatively benign and highly treatable causes of the ailment, but there are also some more dangerous ones.
Chronic Constipation can also experience:
The bowel movements per week are fewer than three.
The stools are dry and hard.
The  bowel movement is painful and stools are difficult to pass.
You feel that you have not fully emptied your bowels.
How to treat it long term ?
The medical practitioner will need to identify the root of the problem. They could first advise you to make some lifestyle adjustments before treating it with medicine.
In addition, medical practitioners may recommend a variety of effective constipation remedies. Here are some treatments they may recommend:
Increase water intake
At least eight 8-ounce glasses of water (8 x 8 rule) should be consumed daily to help with removing waste from the digestive tract and maintaining soft stools.
Limit caffeine
Too much caffeine and not enough water might cause dehydration and delay the passage of waste products through your digestive tract.
Increase fiber intake
Consuming high-fiber meals, such as whole grains, fruits, vegetables, beans, and bran, helps to enhance gastrointestinal function. The converse is true for low-fiber foods, such as dairy, meat, and processed foods. Consume 20 to 30 grams of fiber daily to promote the development of softer stools. If you find that including extra fiber in your diet results in gas or bloating, try introducing it gradually.
Get more exercise
Constipation risk can be reduced by increasing intestinal activity by including exercise in your regular routine. Regular exercise stimulates the muscles in the intestines, which facilitates the passage of feces through the digestive system. More frequent bowel motions are encouraged by increasing physical exercise. The onset of constipation can be attributed to a lack of exercise.
Going to the bathroom when the urge arises
Don't ignore the urge to go to the bathroom. Get up and go to the bathroom. If a person ignores their body's signals to poop, they may no longer experience the urge for a bowel movement, which can worsen constipation. Particularly after a meal, we should make an effort to establish and maintain a regular schedule for bowel movements.
Stool softeners
It functions by making stool more water-rich, which facilitates the stool's passage through the intestines. Before starting a stool softener regimen to address your ongoing constipation, consult your doctor.
Constipation can occasionally be successfully treated using safe, natural methods like colonic hydrotherapy. It is an aid for gentle  cleansing and healing of the colon sufficiently so that changes in diet, exercise, and attitude are then able to manifest the desired results. This procedure eliminates gas, mucus, and feces, which helps to maintain a healthy digestive system with a diversity of beneficial gut flora.
Check your medications
Chronic constipation can occasionally be brought on by a number of drugs. Find out if your medications can be altered or removed by speaking with your doctor. 
Herbs
Consult your medical practitioner before introducing herbs to your diet because they may interact with other foods, supplements, or prescriptions and cause unintended adverse effects. Herbs can act as stimulant laxatives or bulk-forming agents. Linum usitatissimum, a soluble fiber found in flaxseed, is a bulk-forming laxative that can be used with water. Additionally, stimulant laxatives should only be used short-term because they might lead to discomfort, dehydration, and electrolyte abnormalities.
Can long term constipation be cured?
The first step in treating chronic constipation is typically making small dietary and lifestyle changes that will speed the passage of stool through your intestines. A non-prescription remedy is another option. It's okay to try these easy solutions when you want a change. A change can become apparent in a few days. A few weeks may pass before your symptoms start to get better. Also expect that a medical practitioner may suggest testing to look for underlying medical conditions.
How long is too long to be constipated?
It's time to change your lifestyle and start moving if it has been more than three days since your last bowel movement. When it is more than three days or more without poopings, it is usually too long. Your feces is tougher and trickier to pass after three days. If a person doesn't poop for more than a week, they may be severely constipated and should see a clinician.
The Inner Health Clinic in Manchester's Stockport is a good place to go if you're having chronic constipation. The specialist in the clinic can assist you in identifying the cause and suggest the most effective constipation treatment option for you. Making an appointment can be done by calling 0161 243 5969 or sending an email to [email protected].