Don't Neglect your Health This Christmas
It's all too easy to get carried away and over indulged over the festive period. Perhaps even more so this year, as we feel we've been locked away from the world for so long and perhaps need an escape.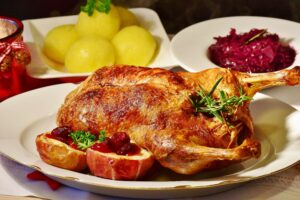 Whilst it's fun to celebrate, I myself will also be joining in the festivities, and looking forward to spending some much needed time with loved ones. I will also be mindful of what I'm eating and drinking. I don't want to ruin my health in order to have a good time. Just one day of over indulgence the body can cope with, unless of course there are underlying health issues. But for the majority who are in good health, then a day of over indulging isn't too bad, we'll cope. However when this extends to weeks or even months it can be detrimental. Not only will we put on weight, we'll often feel sluggish, and feel generally unhappy. The microbiome which is massively affected through diet, can lead onto low mood and even depression. The hapiest people are the people who look after themselves. Eat well and exercise.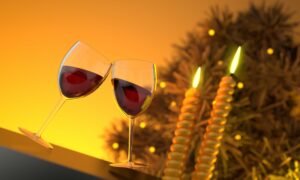 Here's some tips on staying healthy over the festivities.
If you're drinking make sure it's not on an empty stomach. It's much safer for the liver this way, as it slows the absorption. The best foods to eat are protein rich foods. They also keep you fuller for longer and hopefully less likely to binge eat later on.

Fast! If you're intending to have a big

Xmas

dinner, then fasting is a great way to offset those extra calories. Contrary to public opinion, it's not always the best idea to have breakfast. Insulin levels remain much more stable when we fast. Fasting

also

helps

regenerate

b

rain neurons.

Don't forget the veggies. Adding more colourful vegetables to your plate is a great way to increase nutrients and fibre.

The more the merrier 🙂

Have a few rest days. If you've got lots on, then taking time out for you to reset is a great tip to keep your energy levels consistent. Running around after everyone else can take its toll. Add in some self care. You are important too remember!

Water! Ensure you flush your system with plenty of pure spring, mineral or filtered water. Add 1/2 a

freshly

squeezed lemon for an added detox effect.

Keep your microbiome healthy with the addition of a daily good quality probiotic. I like Optibac as they're all backed by science. Unless you've been on antibiotics either the 5bn Daily Immunity with vitamin C or the 20bn Extra strength would suffice.

Extra Strength shop here
Daily Immunity shop here

Milk thistle is a great herb to support the liver when we're over indulging. A Vogel do a lovely milk thistle complex. Add 20 drops to water in the morning for some much needed liver support. You can buy it

here.

Don't forget to use RT010 for your 10% discount.
I would like to take this opportunity to wish you all a very Merry Christmas. And best wishes for the new year. Lets hope we can get back to some normality and put Covid19 behind us. Wouldn't that be a dream come true. Perhaps we should all make a Xmas wish to that effect!

Ruth x