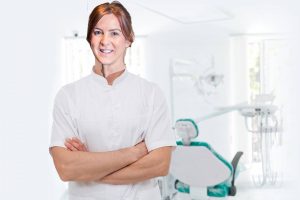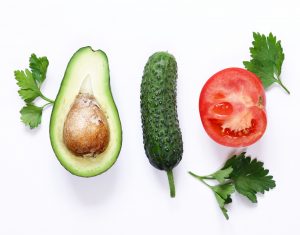 Human bodies undergo many stressors whilst performing essential life activities in order to lead a happy life. A healthy physique and clear mind is the key to a good and productive lifestyle. We need to take care of our body so it can take care of us. Proper fuel and support are needed to allow us to function correctly. The basic requirement of our body is a daily intake of carbohydrates, healthy fats and proteins along with essential vitamins and minerals, such as calcium, magnesium, zinc, B vitamins etc., without which it can become imbalanced and eventually diseased.
However, if we cannot feed our body with the required nutrition and don't know what to eat to keep our body from falling apart, we need proper nutrition guidance from a nutritionist. They can help by analysing a food diary and give advice according to our individual requirements. We often suffer from diseases due to deficiencies in key nutrients, which can be remedied with proper diet and correct lifestyle. Many nutritionists now offer free online health consultation, so you can find out more about how they can help you follow a healthy lifestyle.
How a nutritionist works?
Analyse our health conditions, and look into the areas that are causing us concern. They will take into account height, weight, skin, gut, endocrine, stress, past trauma as well as our current diet and lifestyle to assess vitamin, and mineral requirements.

Explain how nutrition works, what and why we need to eat certain foods.

Evaluate diet effectiveness and make changes according to our needs.

Help to develop a nutrition plan according to our preference and budget.

Motivates us to develop better nutritional health. We often don't have good eating habits or don't follow the proper timing for our meals. A nutritionist can help rectify this.

A good nutritionist always keeps up to date with nutrition science, so they can pass their knowledge onto us.

Finding a nutritionist who is also a nutritonal coach can help us overcome our issues around emotional binge eating.
A nutriotnal coach can help us set health goals and ensure we stick to them.
When you work with a nutritional health coach you will make the changes you want to make to move you closer to acheiving your perfect health.
Nutritionists can be of different types. The following are some of the examples:
Management nutritionist: They are responsible for meal planning for large facilities such as nursing care facilities, hospitals, schools, etc

Clinical nutritionist: They provide us medical nutrition therapy by caring for diseased or incapacitated patients along with others. They generally coordinate with health-care teams to provide comprehensive health services for patients at medical facilities.

Community nutritionist: They help us with nutrition awareness via group discussions at community organizations or government agencies.
However, if you need an expert nutritionist guide, either online or offline, Inner Health is your go-to organization. We ensure we do our best to help our clients improve their lifestyle with proper nutrition guidance. We also offer an effective online IBS treatment programme with our Transform Your Gut Programme for people suffering with IBS symptoms who want to get rid of them for good. This is a well documented 6 stage programme which includes a comprehensive stool test so we can analyse exactly what is going on inside your gut. We don't guess what's causing your IBS symptoms, we test to find out. We then work with you with our Transform Your Gut Programme so as you can get your life back and stop worrying about your gut health. Banish your IBS for good.
We also have a professional team of experts who can help you with colonic hydrotherapy, relaxation therapy, and various other holistic treatments. To find out more about us why not book an appointment with our professionals.