Your dietary requirements can fluctuate and shift as you get older, depending on your health. While keeping one's health is always a key priority, chronic diseases can sneak up on you. You might be shocked to learn, however, that therapeutic diets can help manage a variety of chronic ailments. A specific nutrition therapy by the Best Nutritionist Clinic in Stockport may help you manage some of the symptoms of diseases such as Type 2 diabetes, COPD, osteoporosis, cancer, and many others. There are numerous advantages to using Nutrition therapy to overcome disease. When you follow a customised food plan created by your dietician, you may notice the following advantages: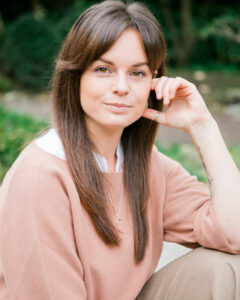 Slowing down or reversing of symptoms of chronic disease
Chronic diseases can be difficult to manage. A nutritionist will provide a bespoke dietary plan to help slow the progression of your chronic disease. This may in turn even reverse some of the symptoms you're experiencing. Using food as medicine is an effective way to create a healthy internal environment which can then help your body naturally overcome illness and disease.
Preventing diseases and illnesses
Nutritional therapy may help to reduce the risk of many chronic diseases, such as type 2 diabetes, heart disease, and obesity.
Improve your daily energy and activity levels.
It may help to increase your overall energy levels, allowing you to live a more active life, which is especially hampered when you are dealing with chronic diseases.
Weight Loss
Nutritional therapy and a balanced diet are effective ways to reduce your weight. Excess weight gives rise to many chronic diseases. The Nutritional Clinic in Stockport provides other treatments like Effective IBS Treatment in Stockport and gut transformation and recovery from IBS, based on nutrition therapy.
Reducing overall health-care expenses.
When you live a healthy and disease-free life, it reduces your overall health care costs and saves you a lot of time and money down the line. All you need do is some research to find the best nutritionist clinic in Stockport to get maximum therapeutic benefits.